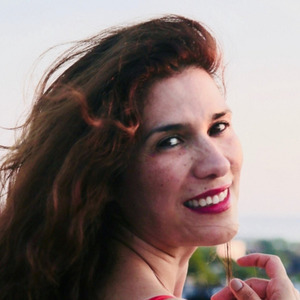 Úrsula O'Kuinghttons
Co-Host of Relay Chain
Ursula O'Kuinghttons is an established journalist and works on Public Affairs for Parity Technologies working alongside Polkadot, Kusama, Substrate, and the Web3 Foundation. Her career began at Reuters news agency, progressing to the Spanish newspaper El País followed by a jump into the tech industry to the New York-based blockchain startup, Civil Media Company.
Drawn to public affairs, in 2008 she became communication director of Casa Sefarad, a cultural institution linked to the Ministry of Foreign Affairs of Spain. On discovering blockchain in 2012 she attended meetups in Phoenix (AZ) and became hooked on how this innovation could help fix the media industry, which has been hit hard by reliance on large centralized tech companies. Above all, she is fascinated by the challenges we face today. The most intense and important: technological evolution, which entails the transformation of our humanity.
Úrsula O'Kuinghttons has hosted one Episode.
June 24th, 2021 | 1 hr 22 mins

blockchain, web3

In this Relay Chain exclusive, Joe Petrowski (Technical Integrations Lead at Web3 Foundation) and Parity's Úrsula O'Kuinghttons speak with former President of Estonia Toomas Hendrik Ilves. Uniquely placed as one of few presidents who knows how to code, Ilves was responsible for implementing the digitization of the Estonian government, one of the first countries to adopt blockchain tech, and many other processes in the country from voting to registering a business.