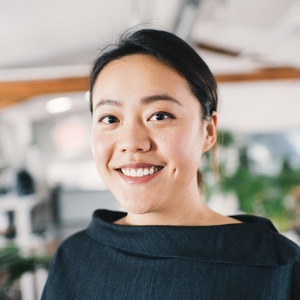 Nicole Zhu
Co-Host of Relay Chain
Nicole Zhu is an engineer at Parity Technologies. She works on Substrate, an open-source blockchain framework that enables anyone easily build a blockchain customized for their specific use case.
Formerly, she was the Vice President of Fraud & Risk at GO-JEK, a fintech and ride hailing conglomerate in Southeast Asia, where she led a team of 70 fraud busters. They used data and machine learning to combat financial fraud and money laundering, which subsequently led her into the blockchain industry.
Nicole comes from a software engineering background having been a code monkey at Ideo, Pivotal Labs and holds a MS computer science and a BS in ME from Stanford.
Nicole Zhu has hosted one Episode.
September 27th, 2019 | 1 hr 1 min

block explorer, blockchain, ethereum, polkadot, substrate, web3

In our fifth episode, Nicole Zhu and Joe Petrowski talk to Emiel Sebastiaan, WEB3SCAN CEO, about Polkascan, an open-source block explorer that allows any Substrate-based blockchain project to have a block explorer. They discuss the Polkadot multi-chain explorer, how a DAO could fund block explorer services, Polkascan vs. Polkadot UI, and the nitty-gritty of how one actually goes about extracting data from a blockchain.