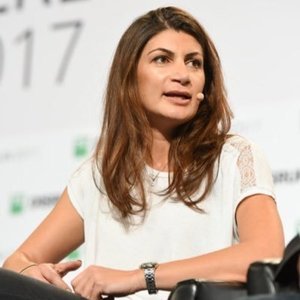 Mona El Isa
Special guest
Mona El Isa is a former star-trader at Goldman Sachs, promoted to Vice President by the age of 26 and made the "top 30 under 30" list in Trader Magazine in 2008 and Forbes Magazine in 2011 after profitably trading the 2008 and 2011 crashes. After that, she moved to Geneva-based macro fund Jabre Capital in 2011, before deciding in 2014 that the future of finance lay in blockchain technology. She studied Economics & Statistics at the University College London.
Mona El Isa has been a guest on 1 episode.
October 11th, 2019 | 42 mins 36 secs

blockchain, ethereum, melon protocol, melonport, web3

Joe Petrowski (Research Analyst, Parity) talks to Mona El Isa (Co-Founder Melonport, MAMA) about using Melon Protocol to reduce the barriers in setting up and managing funds. Mona discusses delivering on a two-year roadmap, IRL Melon experiments, and educating the next generation of financial industry disruptors.