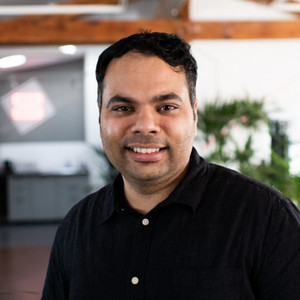 Gautam Dhameja
Special guest
Gautam is a Solutions Architect at Parity and a co-author of "Beginning Blockchain," a book on blockchain fundamentals. For most of this decade, he has been developing and delivering enterprise software including web & mobile apps, cloud-based hyper-scale IoT solutions, and more recently, blockchain-based decentralized applications (dApps). He possesses a deep understanding of the decentralized stack, cloud solutions architecture, and systems design.
Gautam Dhameja has been a guest on 1 episode.
August 29th, 2019 | 51 mins 18 secs

blockchain, kusama, nominating, npos, polkadot, staking, validating, validator

Gautam Dhameja (Solutions Architect, Parity) talks to Joe Petrowski (Research Analyst, Parity) about staking, validating, and nominating on Kusama and Polkadot. If you want to learn more about how Kusama's and Polkadot's nominated proof-of-stake system works, or if you're interested in staking or validating, this episode is a great place to start. To get more information on staking, validating, and validator setup on Kusama, check out the Kusama network guide at https://guide.kusama.network/.

NOTE: At 8:00, Joe mistakenly mentions that the controller account can be used to vote on governance proposals. Actually, the stash account can set a proxy account to vote on its behalf. It could be the same as the controller but does not have to be.